WordPress Sales Funnel Course
About Course
Are you tired of losing your potential customers after spending so much on Ads?
Are you looking to build a solid relationship with your customers and increase your sales?
If 'Yes', Then look no further! You're at the right place to master the sales funnel techniques
Join our Wordpress Sales funnel course- A complete course for anyone who is looking to reach their potential customers and sell products while building a strong relationship/connection with their customers.
If you're selling a product or having an e-commerce website, you probably would've come across the word 'Sales Funnel',
Even if not, in this course you will learn everything about what a sales funnel is & how it works with practical examples using which you can increase your sales by implementing it for your products.
With the recent swift towards online learning, you surely will find many videos and courses that will provide tons of information about sales funnel, Which might make you feel overwhelmed, with no guidance on where to begin your sales funnel or how to implement it.
We exactly know how it feels,This is why we have designed our sales funnel course in a beginner-friendly way so that anyone can learn and implement it in their business with confidence.
As a team that is trusted by 1 Million people on YouTube, we're known for our "no fluff, straight-to-the-point" method of teaching.
And this course is no different. We've structured this course to be in a step-by-step format.
This means we are going to build a sales funnel from scratch, together.
Right from reaching the people who are interested in your product to make them into your customers.
And we will also see how to send follow-up & promotional emails to your visitors and how to boost your sales.
We're going to be there in each step, guiding you, and showing you live results.
Every video in the course is gonna be packed with actionable steps and information that you can implement on your own easily.
With the testimony of having helped thousands of people learn WordPress and website creation, We assure you that when you finish this course, You will have a valuable skill set and a whole perspective which will help you to increase your sales.
And you will be perfectly ready to implement sales funnel for any type of product.
So what are you waiting for?All you need to have to start with this course is your boundless will to learn.
So go ahead! You're just one click away from building your own Sales Funnel
We'll see you inside the course!
Show More
What Will You Learn?
To set up a sales funnel (on your website) for any product which you want to sell

To reach more people and make consistent sales (by encouraging your visitors to purchase your product)

To create a landing page where you can provide offers or freebies with a signup form and get a list of your potential customers

To create a product page where your customers can purchase the product

To set up automated emails (for free) to send follow up emails to your customers

To test and set up a page that performs better using A/B Testing

To be able to boost sales through a series of techniques
Requirements
A laptop or PC with Windows, Mac, or Linux.

Internet Browser: Google Chrome / Mozilla Firefox / Safari/ Microsoft edge.

A decent internet connection

No coding/marketing experience or prior WordPress knowledge is required.
Audience
Anyone who wants to create a sales funnel to increase the sales of the products they sell

Entrepreneurs & small business owners who want to create & implement sales funnel for their business

Freelancers and Digital Marketers who want to set up and provide an efficient sales funnel for their clients (& other business owners)

Students who want to learn and understand the concepts of the sales funnel
Course Content
Introduction
Introduction to the course

Introduction to Sales Funnel and why you need it
Getting started with WordPress
Launching a live WordPress site
Setting up your Landing Page
Setting up Opt-in Form
Setting up Email Automation
Setting Up Sales Landing Page
Tracking Subscribers
Tracking people who have purchased & who haven't
A/B Testing
Bonus part- Boosting your sales
Full Sales Funnel Process
Webinar Recording
Student Ratings & Reviews

prem cherry
Really Awesome...!
9 months ago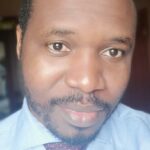 Gonçalo da Silva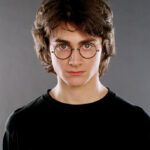 sumanth
Do you want to learn WordPress to build any kind of website you want? Then this is the only course you need to take.
View Course
SEO isn't as difficult as you might think. Learn how to start growing organic traffic to your website with our easy to follow video .
Watch Video
Ready to get started?
Sign up for our WordPress Course today!