So, you have just created your first WordPress website. And now you want to know,
How to make the website look attractive and stand out from others?
How to add that stylish photo gallery you saw on a blog the other day?
How to analyze user behaviour and drive more traffic to your business website?
Before all of that, how to design and customize your dream website?
Well, that's where WordPress plugins come into play!

When talking about WordPress websites, you simply can't ignore the thousands of Plugins that make WordPress what it is. Plugins are like the add-ons you use for additional features and functionality. They are capable of transforming an ordinary static website into a highly dynamic one.
So, with the right set of WordPress plugins, you can drastically improve your website's functionality, efficiency, and user experience. To help you get started, we have created a list of 25 Must Have WordPress plugins for your website.
So, what we have here is a list of 25 Free WordPress plugins under three common categories, namely, Essentials, Blogs and Businesses.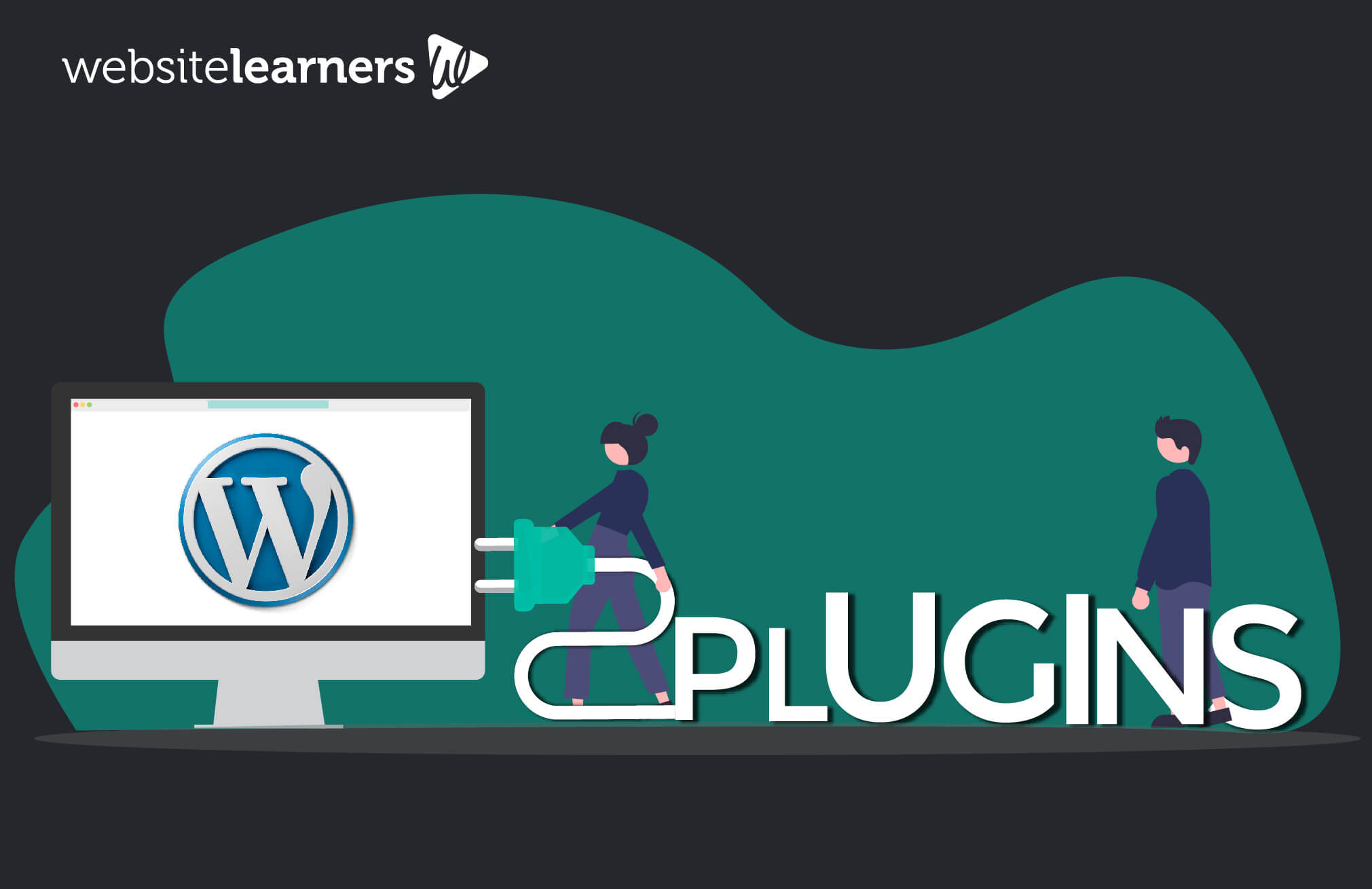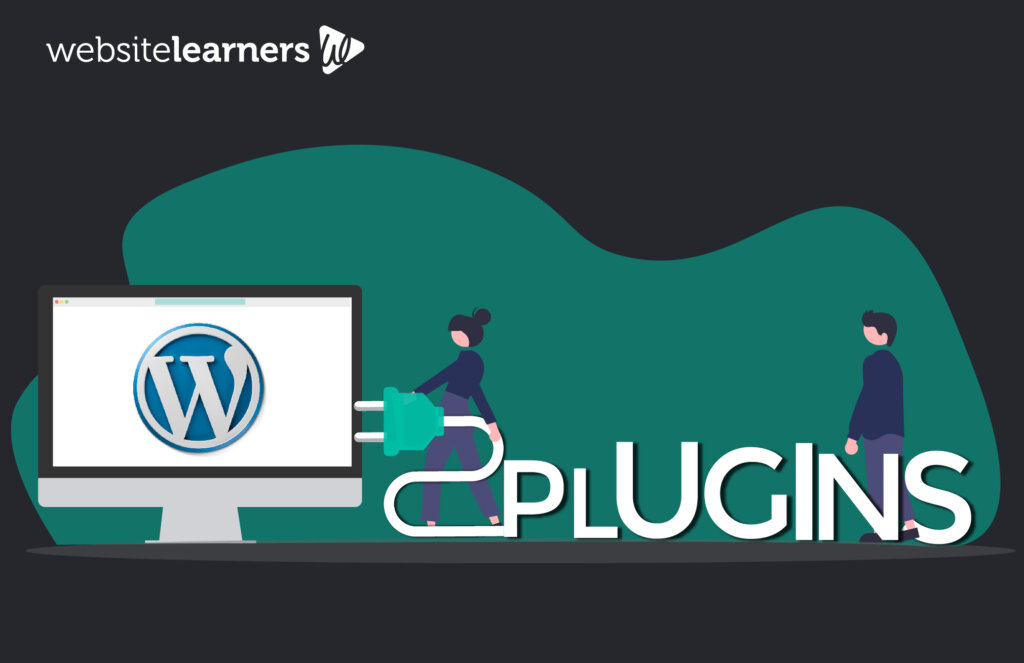 While it is easy to get lost in the thousands of options that are available in the WordPress market, we believe these 25 Must have WordPress plugins will be a good starting point on your WordPress journey.
We have carefully filtered out and come up with only those WordPress plugins that will be absolutely necessary for your website. So, we believe this set of Must have WordPress plugins can do wonders on your website.
Essential WordPress Plugins
This here is a list of 10 Essential plugins that are a must-have irrespective of the type of your website. From Security to Search Engine Optimisation (SEO), we have carefully picked this list of absolute essential plugins to run a WordPress website.
Though WordPress themes decide the look and feel of your website, they are not heavily customizable. This means that, if you want to add a new section to your page or edit an existing section, you cannot do it without changing the theme's CSS code. You may know CSS, but it is not advisable to modify the CSS code as it may disturb the look of your website.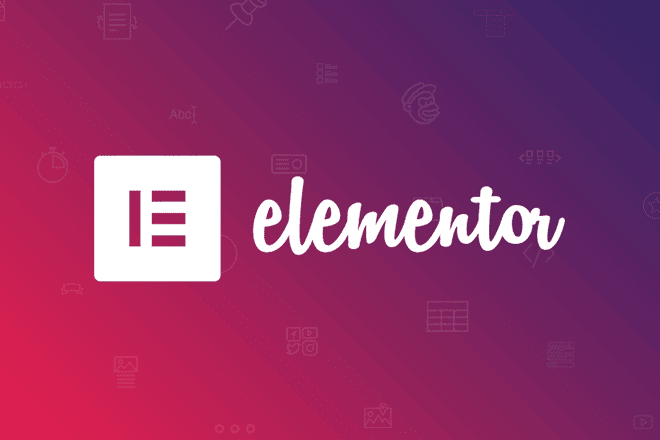 With free WordPress plugins like Elementor, you can easily create a new section or even web pages from scratch easily with an easy drag and drop builder. It has a variety of modules ranging from Images, Buttons, and even carousels, which you can simply drag and drop onto your website.
Also, it has a What You See Is What You Get (WYSIWYG) interface, which means that what you see while editing, is going to be the final view displayed for the audience.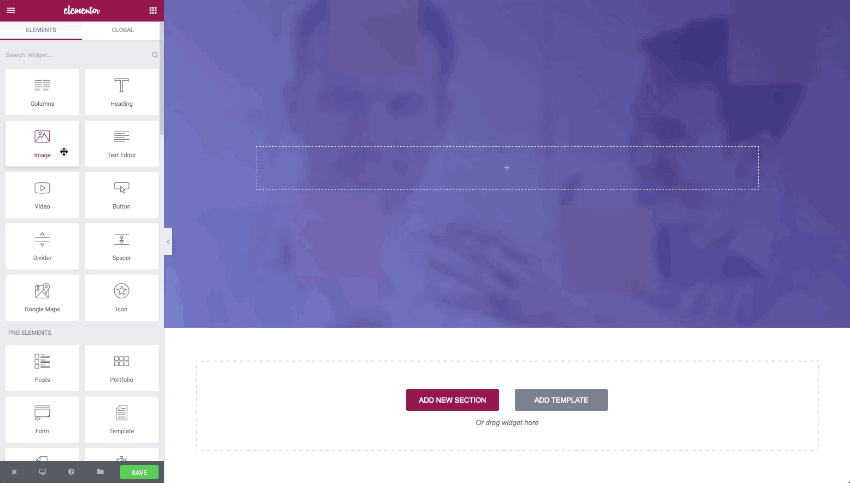 With its growing popularity, Elementor is now fully compatible with the popular theme Astra, with which you can create any exceptional website design. Elementor is a free plugin, however, if you want to use, say sliders or customizable contact forms, you should purchase their pro version which will definitely add value to your website.
If you have been around WordPress and even websites in general, then chances are high that you might know what SEO is. Well, to put it simply, SEO is the process of optimising your website to get a better ranking on the Search Engine Results Page. And any website owner who has been around for a while knows how hard it is to rank on the first page of Search engine results and why SEO is important for a business.
To optimize your website and rank on the search engines, there are several factors involved like Keywords, Meta description, Internal & External links, Sitemaps. While these are simple things you can do right within your WordPress website, the terms will sure make a first-timer panic.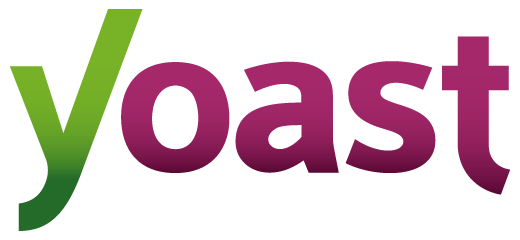 So, to help with that, you can make use of the best and most popular WordPress SEO plugin, Yoast SEO. It generates XML sitemaps (a list of all the webpages on your website) and has provisions for you to add Title, Meta description and focus keywords. It also has a built-in readability calculator that can check for the clarity of your content with score analysis.
Yoast SEO comes in both free and paid versions, however, the free version is enough for beginners and small business owners.
Images are important visual components that explain your content better and help elevate your website design to a new level.
But the one issue with images is their "file size".
No one wants a lower quality picture, so images will end up with a larger file size. So, multiple images with larger file sizes will affect your website's speed for sure.
As a website owner, you should focus on website speed as it is a crucial factor in user experience. Apart from user experience, website speed can also impact your website's SEO, as page speed is a ranking factor for search engines. So you need to compress the images and reduce their sizes without compromising on the image quality.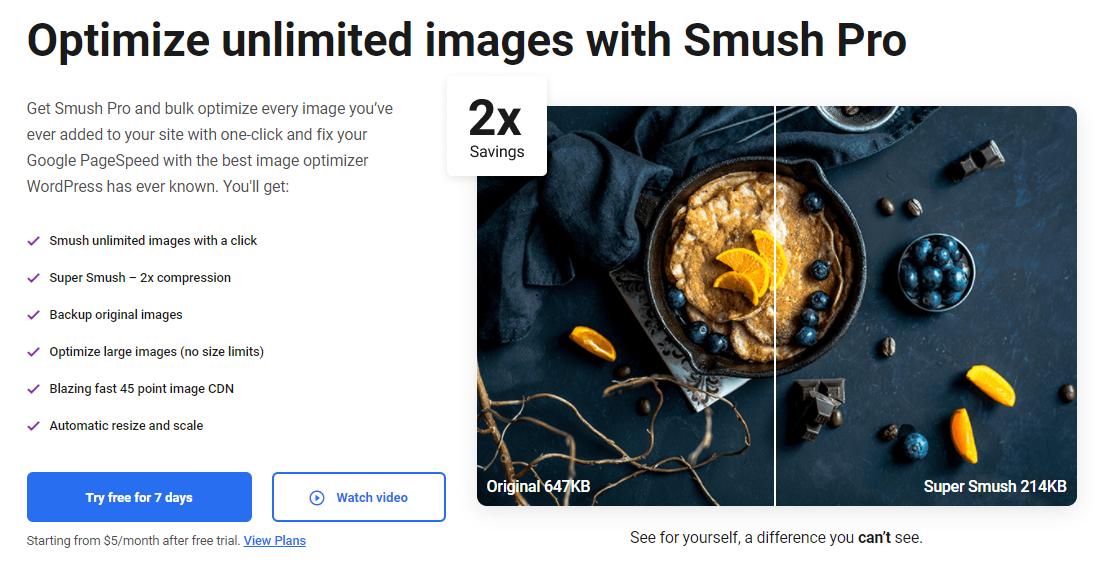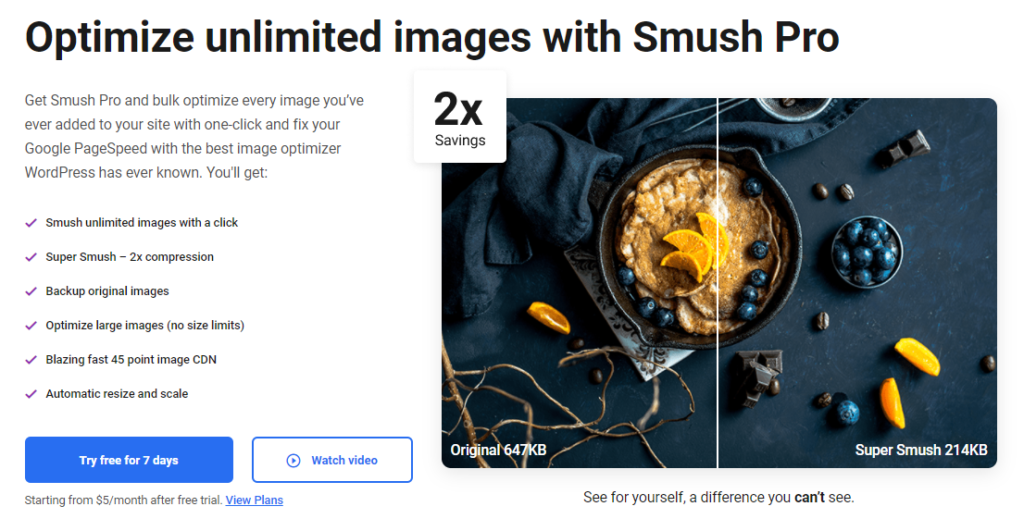 Smush is a powerful image optimisation plugin that helps you do image compression with a single click. It compresses all your images without losing on the quality. Instead of optimising the images one by one, the Smush plugin can bulk optimise images up to 50 at a time.
While the Smush plugin in its free version can compress images and work well for personal websites, Smush Pro is the paid version that can provide 2x compression and bulk-optimise unlimited images with one click.
One of the best ways to have your website audience contact you is by having a contact form. But you need to know programming languages to build a contact form, right?
Not anymore! With the famous Ninja Forms plugin, you can create your own contact forms and ask your visitors to share their concerns in that form. This plugin also allows you to create survey forms, careers forms and even newsletter forms.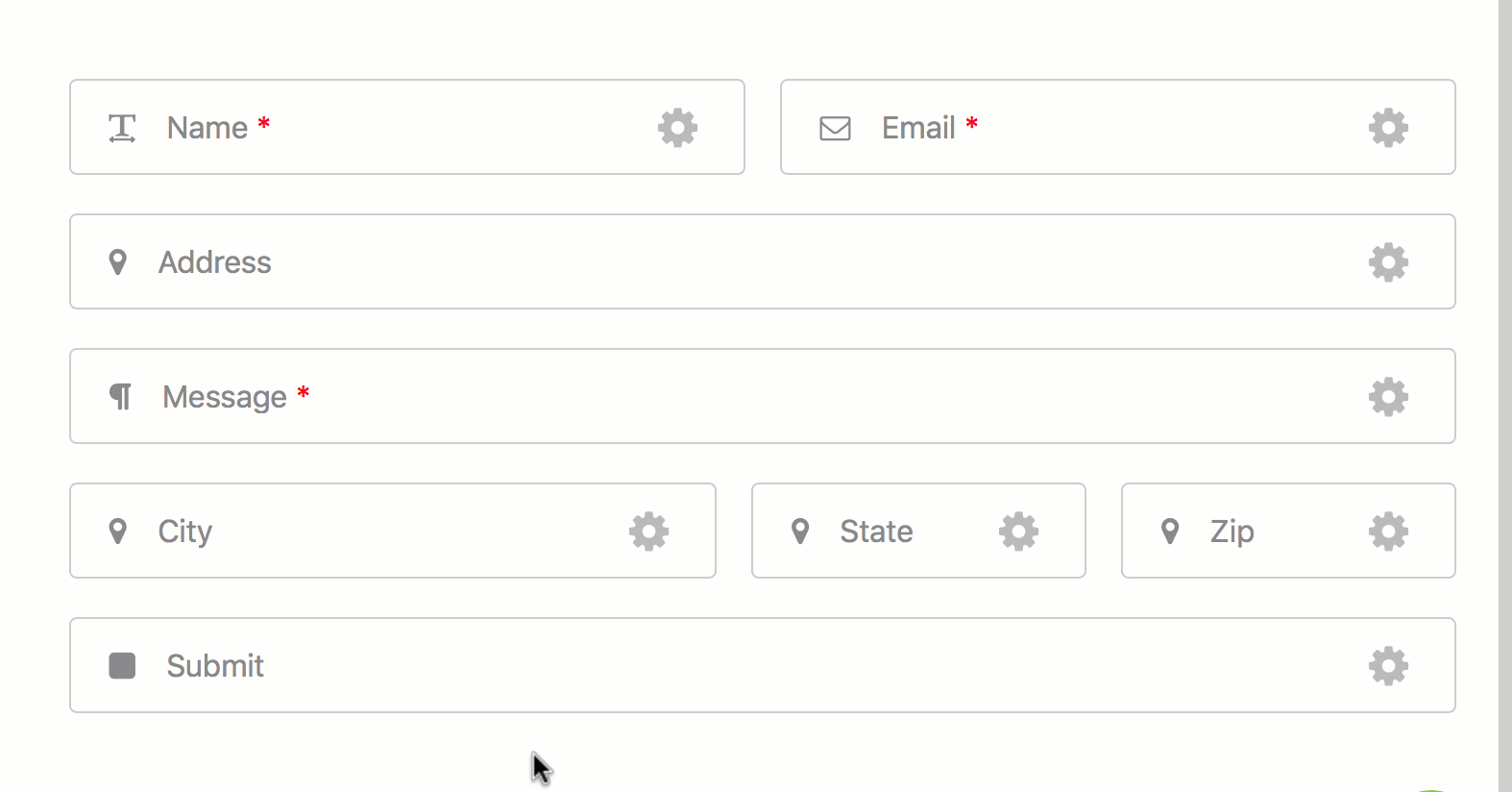 You will receive a mail to the admin mail inbox, whenever one of your visitors fills the contact form on your website.
Plus, you can download all the responses as a PDF, Excel sheet or even as a Google Sheet, so that you can use it for your mailing list.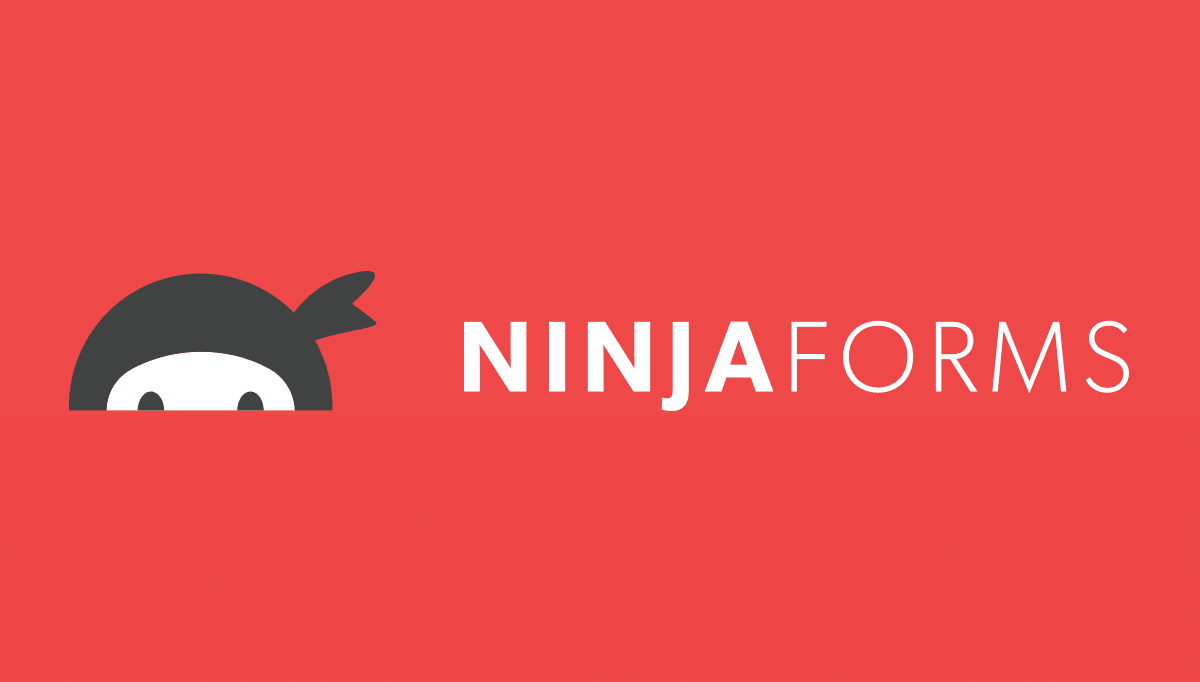 Ninja Forms is one of the popular free WordPress plugins that comes with all the features necessary to build forms for your website. You can also upgrade to one of the paid plans to get even more add-on features like Multi-part forms and User analytics.
Understanding customers' behaviour is the key to the success of any business. The same applies to websites. Understanding the reasons behind why and how visitors reach your website, and how much time they are spending on your website is crucial to understand whether you are getting any conversions from your website
If you are wondering why there is not enough traffic on your website, or why there is a high bounce rate, then you need to analyze the visitor's behaviour. And that's where Google Analytics comes in. An analytics tool developed by Google that tracks visitors' behaviour and provides you with useful insights into your website.

To add Google Analytics to your WordPress website, you can make use of the GA Google Analytics plugin. With this plugin, you can enable Google Analytics along with its features to your WordPress website.
And GA Google Analytics plugin comes with a free and a paid version (GA Google Analytics Pro) as well.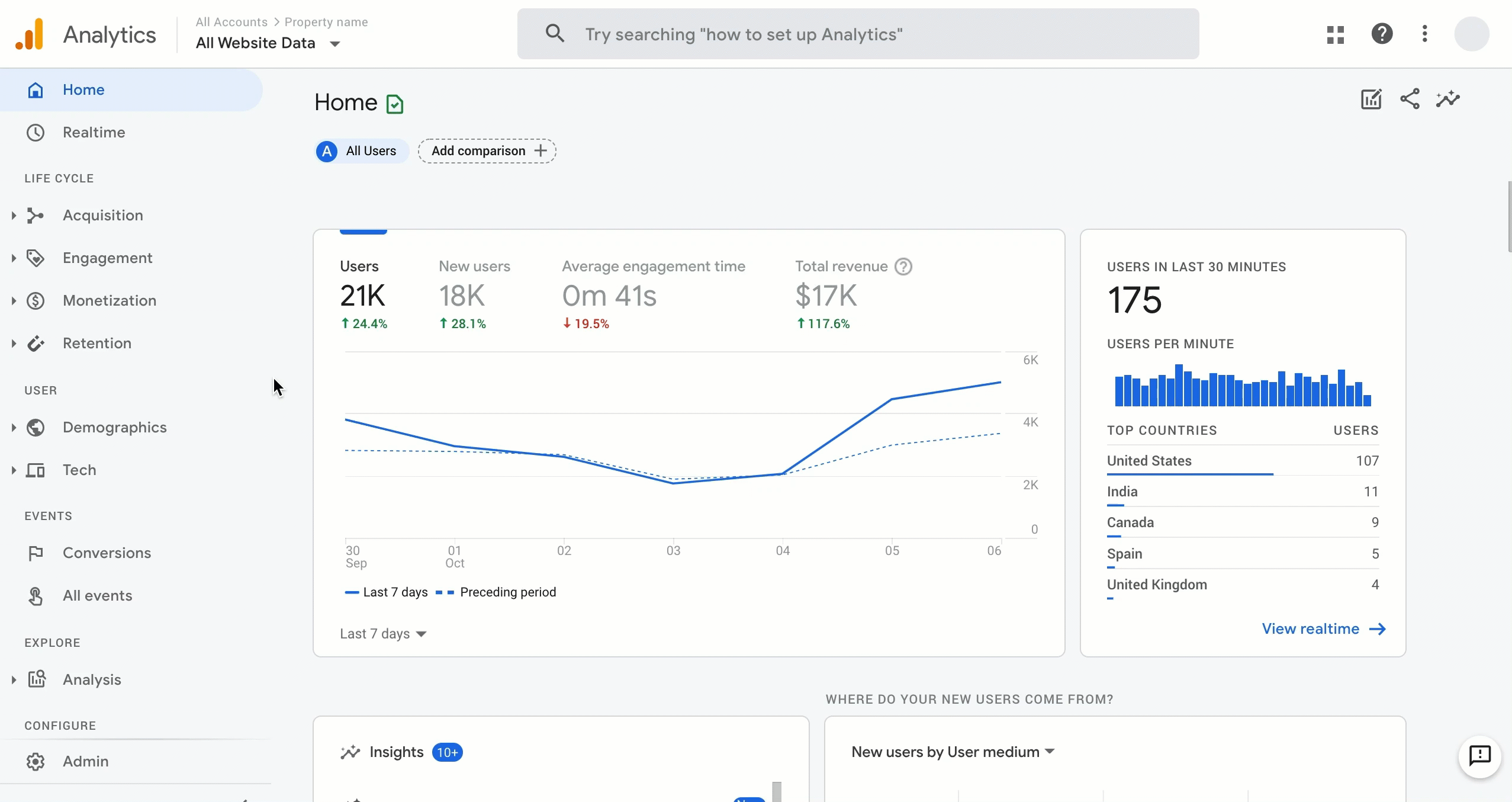 Check our Video tutorial to get started with Google Analytics and see how your website is performing with the visitors.
There is no worse feeling than losing your website to one of those hackers on the Internet. Bitter truth is, there are always going to be people looking to break into your WordPress website. So, your website security should be the topmost priority as your website's security will not only affect you but also your customers, as your databases contain their data.
To prevent your WordPress website from getting hacked, you need to make use of a security plugin, Wordfence Security. With this popular security plugin, you can protect your website from all kinds of cyber-attacks and data breaches. Also, you can get insights into the overall hack attempts that are made on your WordPress website.

Plus, It checks for bad URLs, SEO spam, malicious redirects and code injections that may affect your website. Wordfence Security has a powerful free version with features like firewall blocks and brute force attack protections which are enough for small businesses. And with the paid version, you can block countries that are affected by the data breaches recently.
The Internet is full of surprises, and so can be your website. At times, your website may shut down completely, because of someone hacking it or because of a small error you made in the code. For unfortunate times like this, you always need to have a complete backup of your website.
This backup can be done either daily or weekly, but what matters is you need to have a backup in case something goes sideways. So, if something happens to your website you can use the backup to restore your website without losing any of your website's components. Obviously, it will be exhausting to do a backup manually, so you can make use of a backup plugin, UpdraftPlus.

UpdraftPlus is a WordPress backup plugin that downloads all your website's files and then stores them in the database. You can schedule daily or weekly automatic backups of your website or you can manually back up any specific files with just one click on the plugin dashboard.
Apart from the local storage, Updraftplus also gives a wide range of storage options such as Google Drive, Dropbox, Amazon s3 etc. And UpdraftPlus has both free and paid versions, where the premium version is specifically to utilize additional features of the plugin like Database encryption.
Website speed is crucial to stand out from competitors, and only optimising the images is not enough for it. You also need to cache the website, where the cache is a process of storing a particular data so that future requests can be quickly fulfilled with retrieving the stored data. This happens all the time on our browsers, where cache gets stored for the websites we visit on the Internet.
Cache results in a faster loading time when you return to the already visited website. So, you can contribute to the website speed by adding a Cache plugin to your WordPress website. Cache plugins help load your website faster for returning users by storing your website's information on their browser cache. So, if anyone revisits your website, your website will load more quickly as the website content is already stored in the browser cache.

This can be accomplished with the use of the popular WordPress cache plugin, WP Super Cache. This plugin converts your websites' heavier PHP scripts to relatively lighter HTML files, making your website load faster for the returning users.
WP Super Cache is a free and open-source plugin that offers caching in three modes, suitable for beginners and professionals.
At times, you may want to migrate your website to an entirely new server to accommodate more traffic or even more space. This website migration process involves the transfer of all your website files from the old server to the new one. Moving to a new server may add a lot of value to your website, but migrating your website is quite risky as you may lose some of your important files.
And also, improper migrations can impact your website's SEO, and thus you can experience a decline in your website traffic. Keeping this in mind, most people won't migrate their sites without taking help from developers. But what if you can migrate the website all on your own without seeking others' help?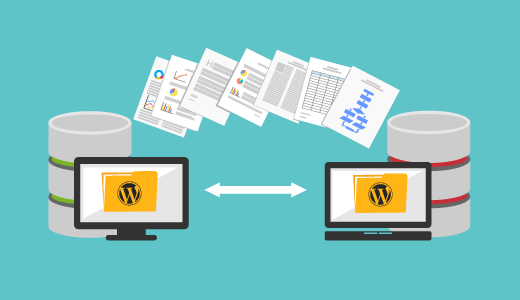 You can use the All in One WP Migration WordPress plugin for migrating your website. This plugin helps you transfer your website from your old server to the new one without any errors. You can transfer all your files, themes, plugins and even the website's media in a couple of clicks.
All in One WP Migration is a free plugin, but you can also purchase the premium extensions for additional features like cloud storage via Dropbox and Google Cloud storage.
Whenever the URL of any website, or even a web page changes, the existing URL is no more valid. These links become broken links, and they don't provide the content visitor is looking for. This often happens when you change the domain, shorten the URL, or activate SSL on your website.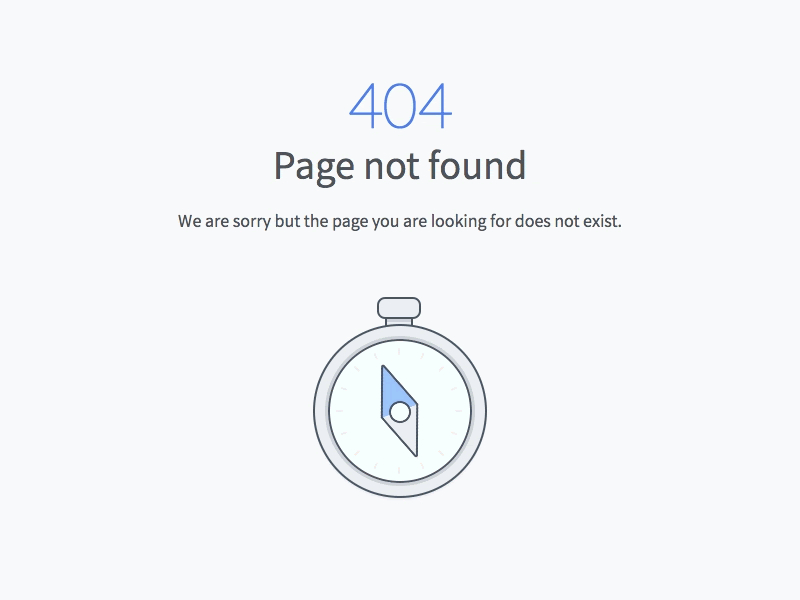 Now that the visitors are on a broken link, you need to redirect them to the new website link. But manually finding and redirecting the broken links is a highly tiring task. With the Redirection plugin in WordPress, you can easily set up redirects to your new URL without any technical knowledge.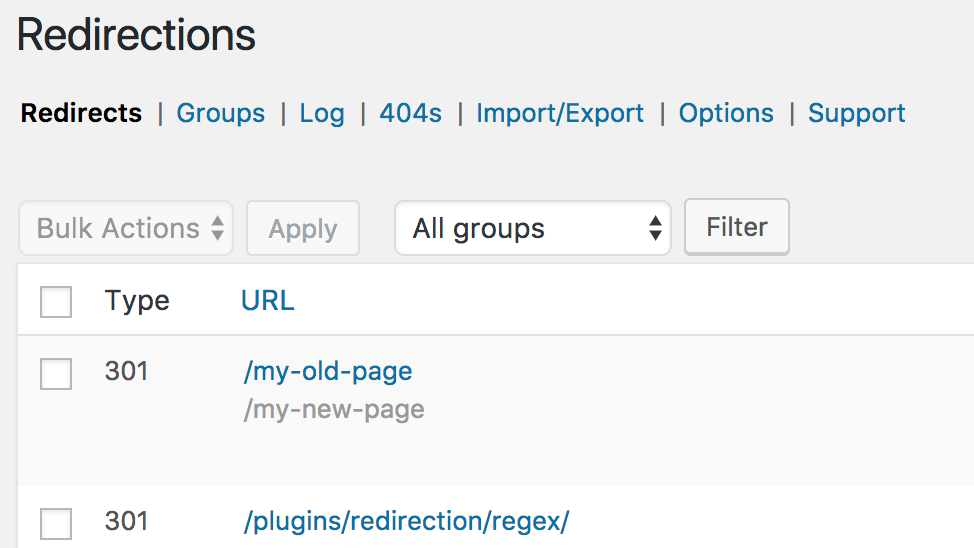 You can also set up conditional redirects such as redirects based on IP address, Server address, etc. Plus, you can import 301 redirects, SEO redirects, Rankmath, Quick post/pages redirections.
And Redirection plugin is completely free with all the features you require to redirect a visitor to a new website link successfully.
Must Have WordPress Plugins for Blogs
Be it a custom comment section, or a social sharing button, all it takes is one feature to set your blogs apart from the competition. So, we have handpicked 7 WordPress plugins that will instantly enhance your blogs and make you stand out from the crowd.
'A Picture is worth a thousand words', then how about a picture gallery?
Yeah, pictures have always been useful to convey what you write in a better way. But the basic gallery brings down the entire effort you put in your pictures. So, you can make use of the gallery plugin 'Photo Gallery' to display a responsive and clean image gallery on your website.
Photo Gallery plugin by 10 web allows you to add high-quality images and create beautiful image galleries on your website. They have a group of gallery templates ranging from sliders to carousels, of which you can choose one and add images to it. And the best part is, there is no limit in the number of images uploaded to create a gallery.
Also, you can add mosaics, blog-style galleries, slideshows and thumbnails to your website. Moreover, you can add meta descriptions & alt texts to enhance your website's SEO to rank better on search engines. With its pro version, you can even allow your users to share the image galleries on their social media platforms.
Apart from the Email interaction that happens periodically, how will your website visitors interact with you or the fellow visitors of the community? How will they discuss ideas in detail and add community engagement to your website? Well, a forum is one of the best ways for a community to engage with your website, share ideas and even get their queries resolved.
So, adding a forum on your websites brings a lot of value to your website and your website's visitors. While creating forums on a normal website might be hard, you can easily create one on your WordPress website using the plugin bbPress.
bbPress is a free forum plugin that allows you to add forums to your website for your visitors to start communicating with each other. This plugin allows you to create topics, subscriptions, and even have favourites. You can also control replies and integrate with other plugins like Akismet anti-spam plugin to prevent your forum from spam.
How would you like to know your visitor's thoughts about your website content, say a blog post or article? Well, there is Email as always, but what if there is a faster way for them to share their thoughts?
Yeah, we're talking about Comments!
They are the best to know what your visitors think about your blog post or article at that very instant after reading it. While comments are a great way for engagement, it's hard not to end up with loads of spam and affiliate links.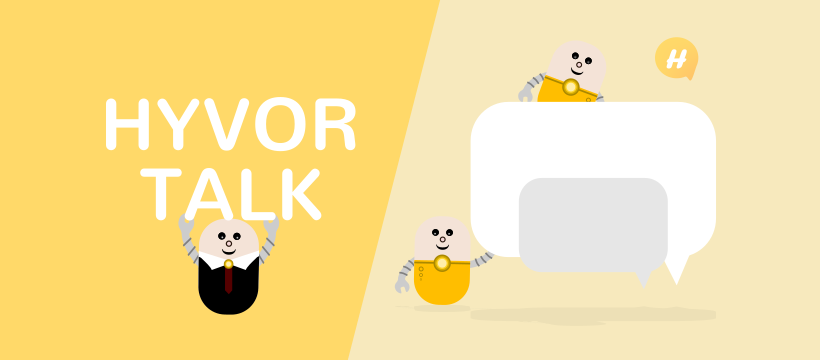 To help with that, you can use Hyvor Talk, the powerful and secured WordPress commenting plugin that adds comment sections to your blog posts and articles. Hyvor Talk has a built-in spam detector that detects spam comments and even goes on to ban IP addresses in case of spam overload.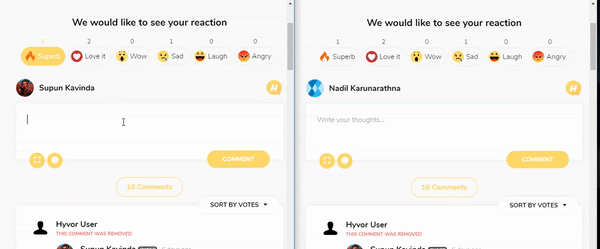 Hyvor talk is popular because of its customization options, and its ability to add images and GIFs to the comments. Also, commenters receive Email notifications in case of any replies to their comments.

This commenting plugin comes as both free and paid versions, with a trial period of 14 days. We also have a detailed review of this Budget-friendly commenting plugin.
The best reward one can give to your website content is to share the content. Yeah, people share it when they love it (Except for food!). Be it a blog, or a product, when more people share your content, the more engagement your website gets and thus eventually more traffic.
But how will people share your content? Are they simply going to copy the link and share it with their friends? Not so efficient, right? What if there is a way to share your content with hundreds of their friends, all at once? You know it…Social media! Yeah!
By sharing your content on social media, it reaches hundreds of people at the same time. So, to enable your audience to share your posts via their social media, you can use Sassy Social Share, a WordPress social sharing plugin. This plugin allows you to add social share buttons to the content on your website.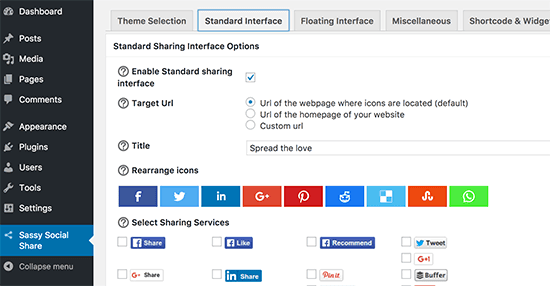 It has a variety of social media buttons for different platforms to add to your blog. And they also provide social media follow and like buttons for your content. So, if any visitor wants to share your content, all they need to do is click on the respective social media button and share it with the world.
Also, Sassy Social share is a completely free plugin that is mobile responsive and compatible with other plugins like WooCommerce, bbPress and BuddyPress.
If there is one thing that makes your website look bad, it is comment spamming. It not only makes your website look unprofessional but also makes it hard for you to reply to the real comments. Some of the spam comments will even have a malicious link that may mislead your visitors.
So, you need a dedicated spam protection plugin to check on the spam comments and delete them as soon as possible. But as your website grows, these spam comments grow exponentially daily. So, it's not practical to delete each one of them manually, and you need anti-spam software to remove them.

Akismet Spam Protection, a WordPress plugin does the job of identifying and removing the spam comments on your website. This plugin looks at all the comments and filters out the spam comments out of the real ones. Plus, it has a status history for each comment making it easy for you to keep track of it. Also, it checks the URLs in the comments to decide whether they're legitimate or not.
Though Akismet Spam Protection has paid plans for businesses and commercial sites, the free plan of the plugin is enough for personal websites.
What's worse than not sending Emails to your subscribers?
The Emails you send ending up in the spam folder!
Popular Email clients like Google and Yahoo look at the origin of the emails, and if there is no proper authentication, they label that Email as spam. So that's how your emails end up as spam and not in Inbox for your subscriber to read.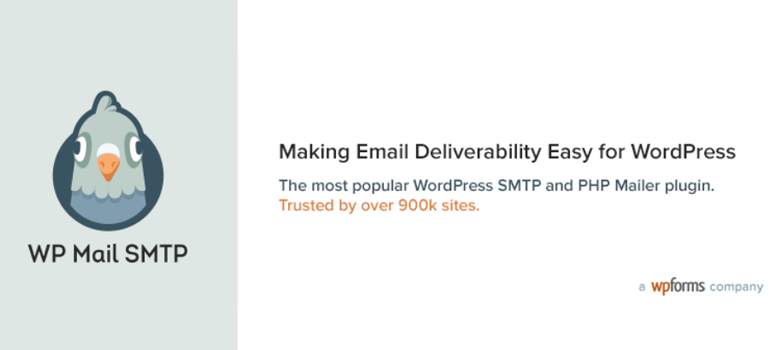 This often happens when you are sending emails from your WordPress account. WP Mail SMTP plugin solves this issue by reconfiguring the wp_mail() function. So you need to make sure that your mail goes through SMTP servers so that it won't fall in spam folders. Then your mail reaches your customers' inboxes without fail.
Like many other plugins, you can start with the free version of the WP Mail SMTP plugin, and can later upgrade to paid plans for additional features like Microsoft and Amazon integrations.
The newly written content will get its share of traffic easily. But what about the old posts and articles? Who's gonna scroll all the way down to engage with your old posts? Well, you can share the old posts as much as you share the newly written content.
You can efficiently make use of your old posts/articles and share them across your social media to keep the traffic coming. This way, you can also put out regular content on your social media while driving traffic to your website.
But how to share the old posts and articles? Should I just share the link? No, you can make use of the WordPress plugin, Revive Old Posts. This plugin allows you to share all of the old blog posts and articles on all your social media accounts like Facebook, Twitter, Linked In, and Tumblr.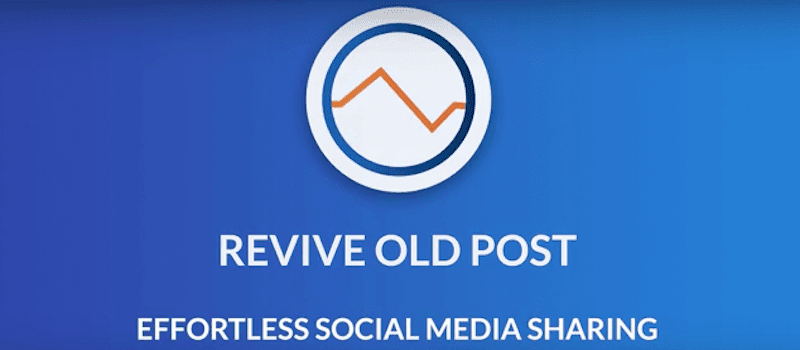 And you can also set up an automation feature that automatically shares your blog posts and articles after publishing it. Additionally, if you want to know the reach of your posts, you can integrate this with the Google Analytics plugin and track the link's analytics.
With Revive Old Posts' paid version, you can set a custom schedule and also share your content on more platforms than the free version.
Must Have WordPress Plugins for Businesses
We are aware of the fact that plugins can either make or break a Business website. You need to have the right set of plugins, and be careful not to overdo it and slow down your website. So, we analysed and came up with only the absolutely essential 8 plugins for features like Live chat, and analytics to monitor the website.
Be it a home-run business or an enterprise, an eCommerce website is essential now more than ever. An online store enhances your physical store and thus brings more traffic to your business. Everyone wants to start an online business, but coding is where most people find it hard. But what if you don't need to code?
Arguably one of the most popular free WordPress plugins, WooCommerce lets you create and convert any type of website to an eCommerce website in a matter of minutes. You can easily add your products to the store and start selling them. You can even take it up a notch by providing your customers with payment options including cash on delivery.

And like any other eCommerce store, it lets your customers manage their accounts, including their personal order information. WooCommerce is free, and with unlimited extensions, you can have infinite possibilities to customise your online store.
Another great advantage of using WooCommerce is the useful step-by-step guides they provide to help set you up with the store in no time.
How can you make your website visitors go through all your content without boring them?
Well, you can replace the traditional way of providing content with Sliders. When you want to show multiple things to the users and also want them to go through each one carefully, you can use Sliders. Sliders are slideshows that can be a set of images, posts or even a set of videos. But adding sliders on your WordPress website using the free themes is not quite efficient.
So, to help you with the process, you can make use of one of the free WordPress plugins, Smart Slider 3, that lets you add sliders on your WordPress website for free. With this plugin, you can share your newly produced content, display a variety of products or even put out promotional offers with Call to Actions on the sliders.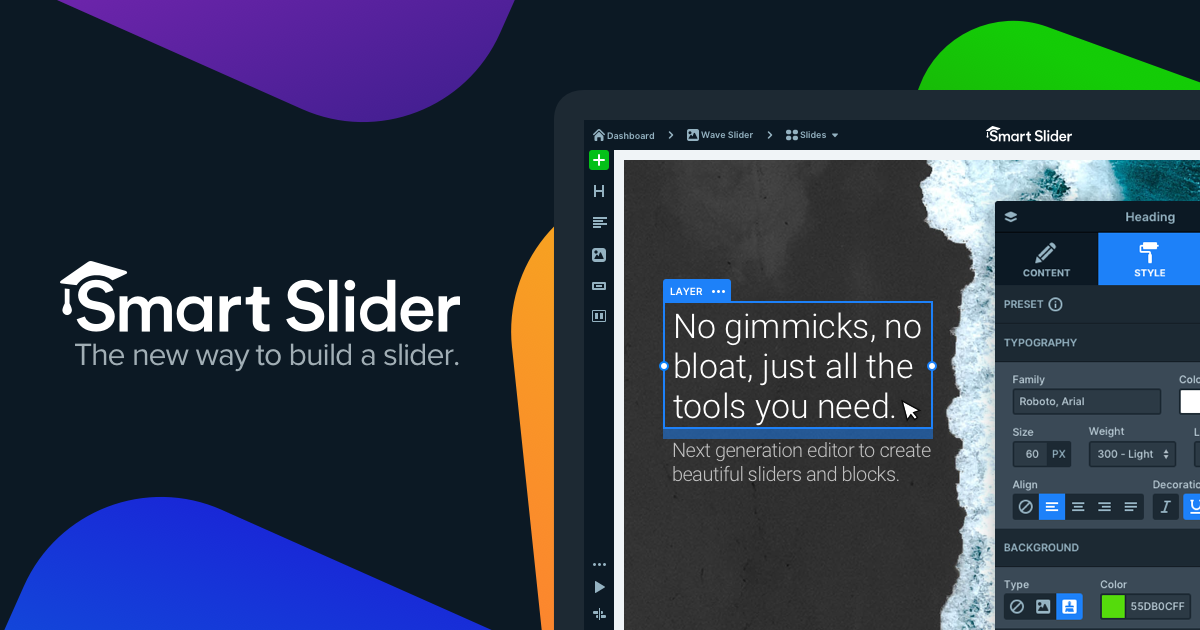 Smart Slider 3 has an amazing template library that consists of templates enough to create any type of slider for your WordPress website. If you don't wanna start from the templates, you can even create a slider from scratch with its easy to use drag and drop builder.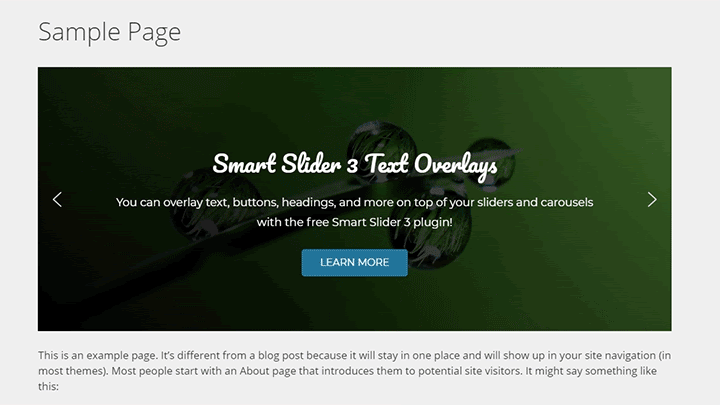 With Smart Slider 3, you don't have to worry about responsive design, as you can custom set the look for different screen sizes. Every single slider is already SEO optimized and pretty light so that it won't affect your website's ranking and traffic. And you can upgrade to their Pro plan to utilize features like a built-in lightbox and live animation timeline.
Initially, engagement with your website is the only form of communication your website visitors do with your business. What if you want to take that to the next level, say email marketing? Well, you can receive their contact information (primarily Email ID) and send newsletters, promotional emails to them. This can be done using the opt-in forms.
The key is to make casual visitors opt-in using ways like pop-up forms, landing pages and widgets. And Optin Forms is the plugin that can help you with that. With Optin Forms, you can create amazing forms and popups on your website within a few clicks.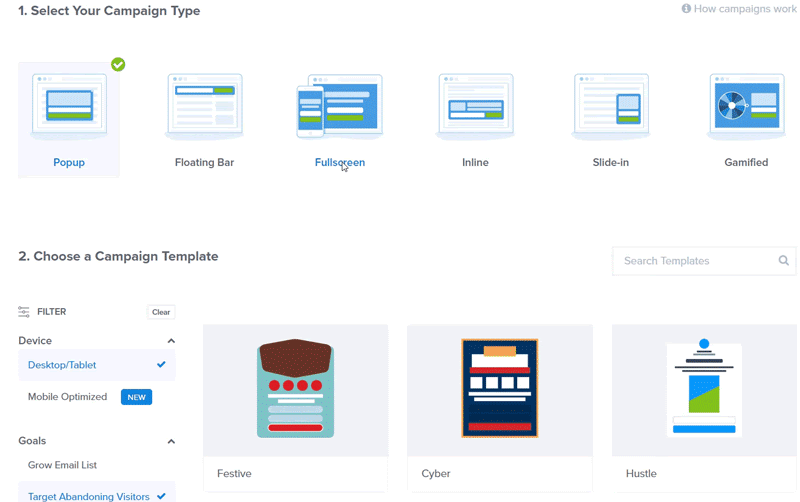 Optin Forms also has a set of pre-made form designs, of which you can pick one and customize. Also, you can make use of Shortcodes to display an opt-in form on any part of your website. Apart from that, you can also set time limits or conditions for the form on your website. While there are several form plugins,
Optin Forms stands out as it is specifically made for marketers in building an email list.
Optin Forms has a free version that comes up with 5 pre-made designs, and options to change the colour and font that resonates with your website.
The contact list collected using Optin Forms is only a part of the process. Because if you start building an email list, you will eventually need an Email tool to connect with the email list. Initially, you may be good to go with Gmail. But, in the long run, considering the volume of Emails, you will need an email tool to send targeted email campaigns for audiences in the contact list.
Along with building the Email list of your customers, parallelly you also need to focus on the types of emails you send and how many conversions happen from your website. To increase the conversions, you can make use of the contact list that you would have collected using Optin Forms, and send them targeted email campaigns.
For most businesses, Email Marketing is the primary channel for boosting their company's growth. Generally, Email Marketing is sending newsletters and promotional emails to your subscribers to develop communication, and eventually make them do a conversion.
80% of retail professionals indicate that email marketing is their greatest driver of customer retention.

Source
A conversion is the completion of an event you intend the subscriber to make. It can be as simple as a signup process at the end of the campaign. With the WordPress plugin MailChimp, you can easily send campaigns and nurture the subscribers to make more conversions.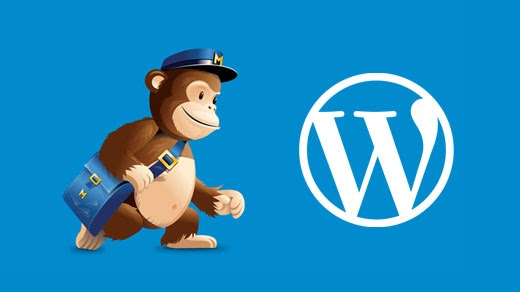 Mailchimp plugin allows you to set up automatic email sequences through which you can send emails without putting in much effort. Also, you can send welcome emails right after your visitor subscribed to your newsletter form. Along with these, you can also create and send personalized emails to subscribers that helps you in bringing more conversions.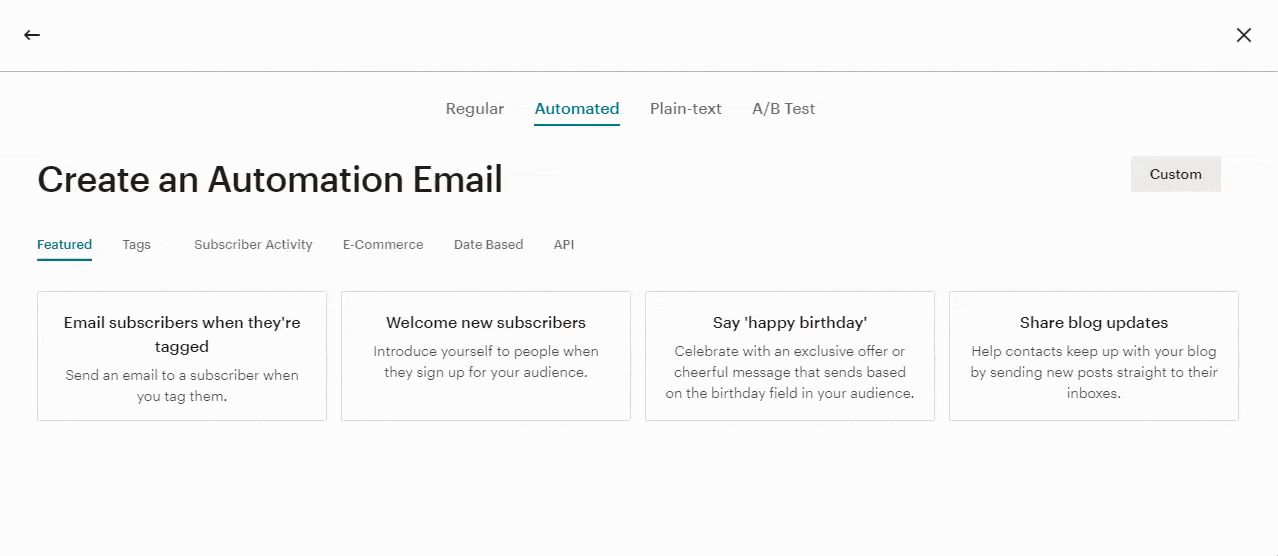 Mailchimp comes in both free and paid versions, with free for lists up to 2000 subscribers. It also has a lot of built-in email templates that make the entire process easier and allows you to create attractive emails without worrying much about coding.
A business that runs well knows its customers well. So, customer support is crucial for any business, and live chat is one of the easiest ways you can interact with customers. Instead of waiting for an Email and getting tired, they get their queries resolved in no time. This gives your website and business a sense of credibility.
With Crisp Live Chat, adding a live chat option to your WordPress website has never been easier. You can embed a free live chat module on your website and allow customers to interact with you. Crisp allows you to add separate live chat options for customer support, sales and marketing.
Also, you can start audio and video chat with your customers without any third-party integration. You can add a chatbot option or resources section for the most common questions. It is also well integrated with all types of social media platforms such as Twitter, Slack, Twilio, Facebook Messenger etc.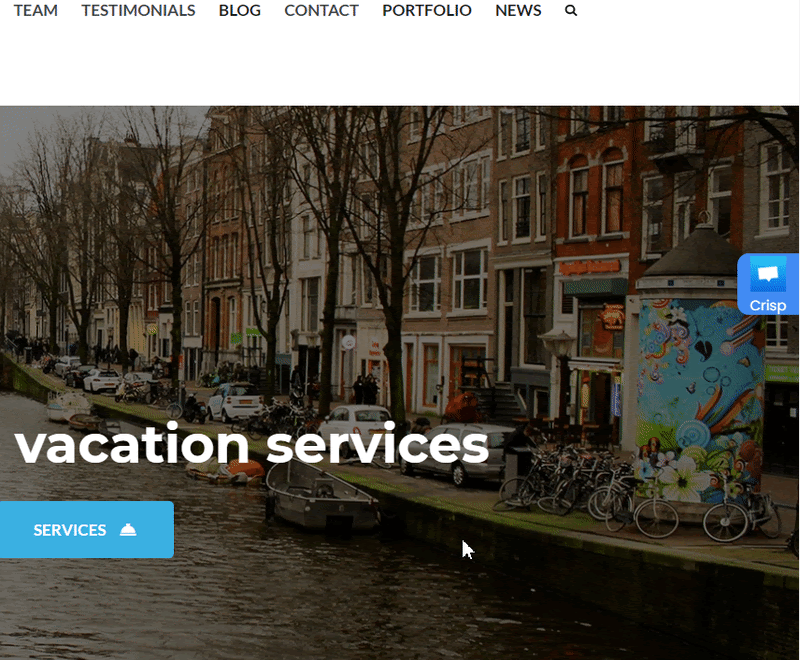 Crisp Live Chat plugin with the free basic plan works well for personal websites, with options to upgrade to a paid Pro or Unlimited plan.
One of the common methods hackers use to break into your website is to try different combinations of username and password, otherwise known as Brute force attacks. They keep trying until they gain access, and their guess game works at times and they break into your website. So, to prevent that as an admin, you need to limit the number of times they attempt to login into your website.
WP Limit Login Attempts is a WordPress plugin that is specifically built for this issue. With this plugin, you can set a limit for the number of login attempts from a certain IP address. So, if a particular hacker tries a brute force attack on your WordPress website, you can either temporarily or permanently block the IP address from accessing your website.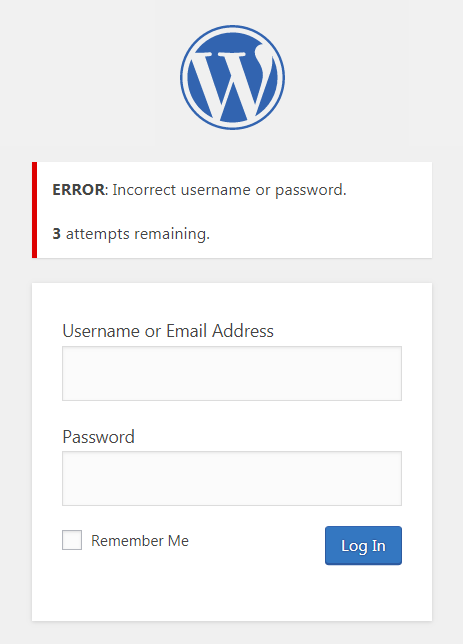 Also, with the WP Limit Login Attempts plugin, you can whitelist or blacklist the particular IP address and even usernames. So, this 100% free limit login plugin is not only created for websites with sensitive information, but also for casual websites and blogs that don't want unauthorized access on their websites.
Restricting the number of login attempts is only the first step in preventing your website from hackers. There are chances that the hackers may bypass the login limit feature and still break into your website. So, as an admin, you need to go further and add a Two Factor Authentication to secure your website. By doing this, you will be adding an additional layer of login security.
To make use of two-factor authentication as your login security, you can use the Google Authenticator plugin by mini Orange. With this plugin, you can use an additional form of authentication in addition to the regular username and password. These authentication methods can include scanning QR codes, sending push notifications, OTP or asking security questions.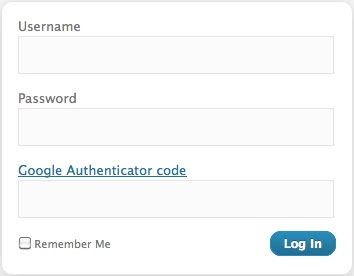 So, by having two-factor authentication, you strengthen the security of your website by having a second layer of authentication that's only known to you. So, while signing up, you will need to provide your credentials like a Phone number or Email ID, something that only you will have access to. This way, you will receive passcodes for the two-factor authentication to the provided phone number or Email ID.
Also, if your device is unable to access the internet, you can use offline authentication methods such as a soft token. This plugin is well integrated with every type of website such as Forum website, eCommerce website, and even LMS websites. Apart from the free plan, Google Authenticator has a variety of paid plans made for personal uses to enterprises.
You can get almost everything in numbers from your website analytics tool, but they are numbers at the end of the day. What if you want to know why a customer has behaved a certain way on your website? What if you want to understand the reason behind customers ignoring a particular feature or not clicking that CTA?
It's not like you get a live recording of the visitors' interaction with your website. Wait, what if you got? Yeah, Smartlook is an intelligent website visitor recording tool that records user activity on your website and saves it as recordings to help you understand things from a user's perspective.

Smartlook Visitor Recording plugin is loaded with features like Heatmaps, with which you will understand the part of your website that has the maximum interaction, along with the entire clicks and scrolls made by the user. Also, features like events and funnels depict the trend in user behaviour.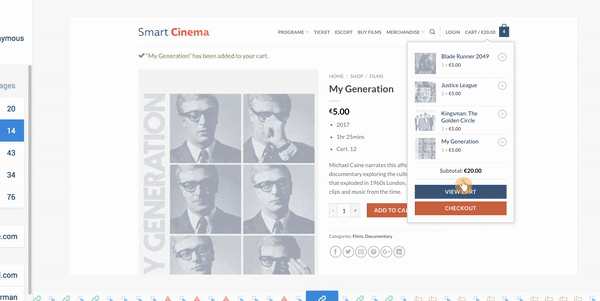 Smartlook is a free plugin that gives you an idea of how customers behave on your WordPress website. Check our blog to learn more about Smartlook and why it is one of the must-have analytics tools on your website.
Conclusion
So, that's the list of the Must have WordPress plugins you can install and make use of in 2022. You may be wondering,
'Am I all set with my website if I install the particular set of plugins?'
Well, there are thousands of plugins available, and you shouldn't install even one extra plugin that you won't use in the long run. That is why we have handpicked and come up with the ones that are absolutely essential. Because even a single extra plugin may end up slowing down your website's performance.
We understand every website has specific needs, and that is why we have split the list of must have WordPress plugins into the most common categories, Absolute Essentials, Blogs, and Businesses.
At times, after installing the plugins, there might be any WordPress errors due to improper installations or faulty plugins. So we've written a blog on solving the common WordPress errors that will help you to fix your website errors.
Please let us know in the comments if we have missed out on any plugins. So, tell us about the plugin that deserves to be on this list.
Frequently Asked Questions
Why should I use WordPress plugins?
WordPress plugins play a huge part in making any WordPress website what it is. Plugins extend existing functionality or add new features and functionality to your WordPress website.
Also, plugins provide the non-coders with the flexibility of enjoying all the features in a website, with easy and quick installation and relatively free of cost.
Are WordPress plugins free?
Yes, most of the WordPress plugins are free to use. Also, most plugins have the option for you to upgrade to a paid plan to make use of some exclusive plugin features for your website.
Which is the best WordPress plugin?
Well, there is no definite answer. There are a lot of really good plugins that people use all over the world. If we are talking numbers, with more than 5 million installations, plugins such as Yoast SEO, Akismet Spam Protection and Elementor are regarded as the best and must-have for any WordPress website
What plugins do I need for my WordPress website?
It depends. The type of your website dictates the list of plugins you will need for your WordPress website. Say, you have an online store, then WooCommerce is a must-include plugin for you. The same applies to a gallery plugin for a photography website. So, ultimately it is your website type that decides the plugins.
How many plugins should I use in WordPress?
As many as your website needs! There is this misconception that plugins slow down the website. So, do too many plugins slow down your website? No…Too many low-quality plugins do!
When it comes to plugins, it's not the quantity that matters, it's all about the quality. So, as long as you stick with high-quality plugins, you can use as many plugins as necessary for your website.
What are the best plugins for eCommerce website?
Some of the plugins we have mentioned for business websites like WooCommerce, Crisp Live chat, and Smartlook Visitor recording will also be apt for eCommerce websites. However, if you need a much more refined list, check our blog on 15 Must Use WordPress eCommerce Plugins.
Get 10 Best Free Themes for your WordPress website